Simple to Use Quality Management System.
Bring everything together in one platform
Simple to use platform gives you full visibility & control of your QMS & audit program. Aligned to all ISO Standards.
Avoid Non-Compliance – Drive Continuous Improvement Across the Organisation & Teams

Reduce Quality Costs – Engage Users to Develop Better Practices & Planning
Highly Cost-Effective – Valuable Business Management & Communications Software for Minimal Spends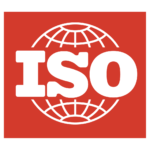 ISO9001 Quality Management (QMS) ISO1400 Environmental Management (EMS) ISO45001 Occupational Health & Safety Management System (OHSAS ISO27001 Information Security (ISMS) AS9100D Aerospace System (IAQG) IATF16949 Automotive Quality Management (IATF)
Cloud-Based
Cloud-Based, accessible, to all your users all the time.
Global Instant Access
Cloud-Based system hosted on private and secure AWS servers based in London UK
Easy to Use
Designed from the outset to provide a simple platform.
Interfaces Matter
We believe a complex subject matter can become understandable if navigation is simplified as much as possible
Communicative
In a busy environment its not always easy to remember
Never Forget Again
You're in a busy environment, so we will keep you notified of what needs to be done and when.