Easy to use QMS Software for controlling your QMS Quality Management System.
THE ALL-IN-ONE SYSTEM FOR QMS SOFTWARE MANAGEMENT INTERNAL & SUPPLIER AUDITING
1 to Unlimited Users
ZEBSOFT Standard QMS Software gives you a simple to use interface with powerful features, allowing you full visibility & control of your QMS & audit program. ZEBSOFT Standard is aligned to all ISO Standards.
Audit Planning. Create bespoke audit areas, define frequency inform auditees automatically.

Document Control. Give documents version control, set sensitivity & enable e-signing read confirmation.

Asset Management. Plan maintenance, inspections & calibration and set activity notifications

Risk Management. Identify, rate, treat & mitigate all types of risk

Task Management.  Assign tasks & communicate the QMS across the business.

ISO Standards Management. All specific QMS requirements are incorporated as default

Mobile auditing. Carry out and record in real time audits onsite, upload evidence documents.

Incident & Nonconformity Management. Record incidents, manage actions, assign tasks until corrective action is accepted.

Nonconformity is only closed out when actions have been reviewed and found effective.

Management Review. Full agenda management, minutes, attendees & tasks creation to control outputs.

Checklist Audits. Easily create your bespoke process management audits.

ISO9001 Template Documents. Templates can be included as an option.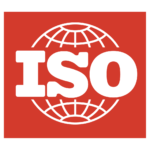 ISO9001 Quality Management (QMS) ISO1400 Environmental Management (EMS) ISO45001 Occupational Health & Safety Management System (OHSAS ISO27001 Information Security (ISMS) AS9100D Aerospace System (IAQG) IATF16949 Automotive Quality Management (IATF)
Cloud-Based
Cloud-Based, accessible, to all your users all the time.
Global Instant Access
Cloud-Based system hosted on private and secure AWS servers based in London UK
Easy to Use
Designed from the outset to provide a simple platform.
Interfaces Matter
We believe a complex subject matter can become understandable if navigation is simplified as much as possible
Communicative
In a busy environment its not always easy to remember
Never Forget Again
You're in a busy environment, so we will keep you notified of what needs to be done and when.
Some of our customers who use ZEBSOFT Standard
QMS Software
to manage compliance for their certifications