Compliance Auditing
Ideal for Businesses, Consultants and Certification Bodies
Comprehensive compliance auditing software with full corrective action control (CAPA) & quick audit with user defined templates ISO QMS Audit, GRC Audit, Compliance Audit, Product Audit.
A Perfect addition to any Quality Management System (QMS)
Audit from either end of your process and link all your results
Compliance Auditing, CAPA & Non-conformance upwards, downwards and across your organisation.
Managing your audit programme for compliance reasons can be a complex and time consuming activity. We simplify this process in ZEBSOFT by linking audit methods, communication, investigation & task allocation into one simple to use software platform with a fresh modern cloud-based interface.
Helping you to identify the not so obvious issues.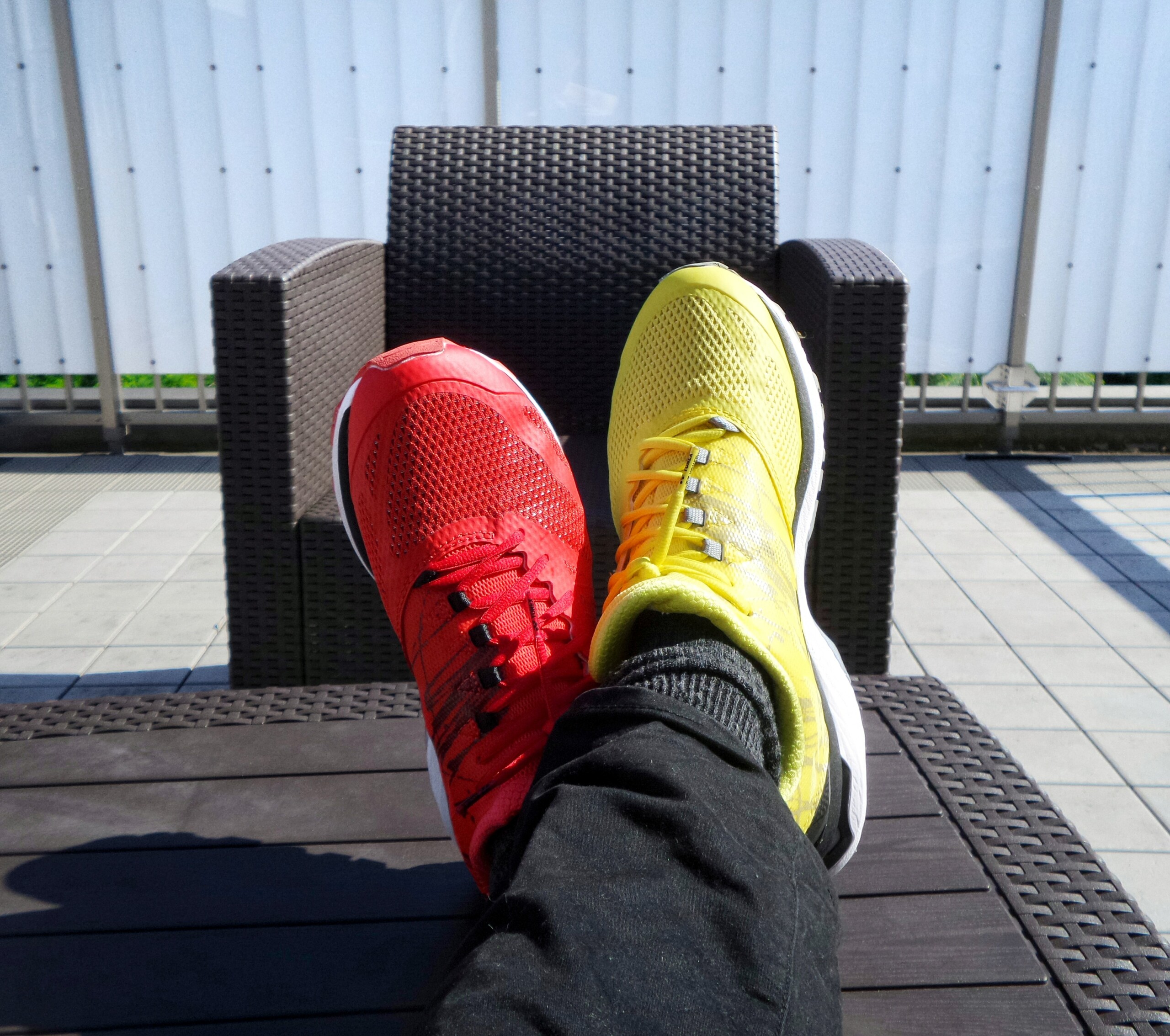 Replaces paper forms allowing for fast and simple process auditing on the go.
Make daily checks simple and ne informed of results. Audit results build to show how your QMS is performing.
Provides an advanced auditing platform for quality assurance audits, vendor audits, product audits.
QMS auditing in a fully functional desktop and mobile format with high level reporting.
Where a structured and planned management system audit programme is required with full scope and reporting mechanism tied to CAPA.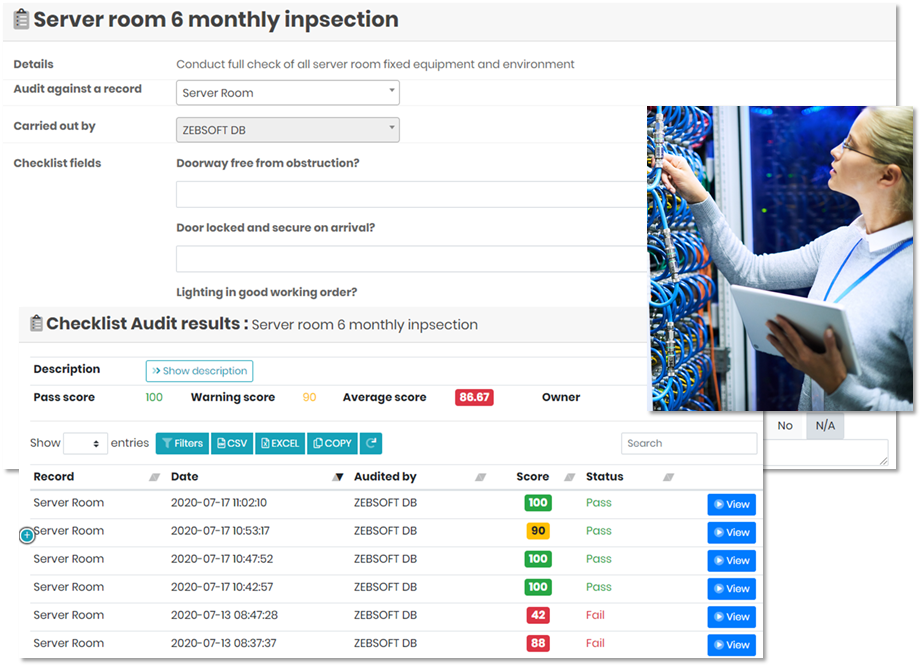 Frequent process and compliance auditing using mobile checklists:
Simple format for any user
Linked to system records for traceability
Receive valuable audit information instantly.
Create your own specific audit templates
Define an audit scoring mechanism to pass, warn or fail on a result
Simple to follow yes/no answering with scored audit results
Add audit detail when needed
Receive instant notification of the result of the audit
Dashboard audit reporting.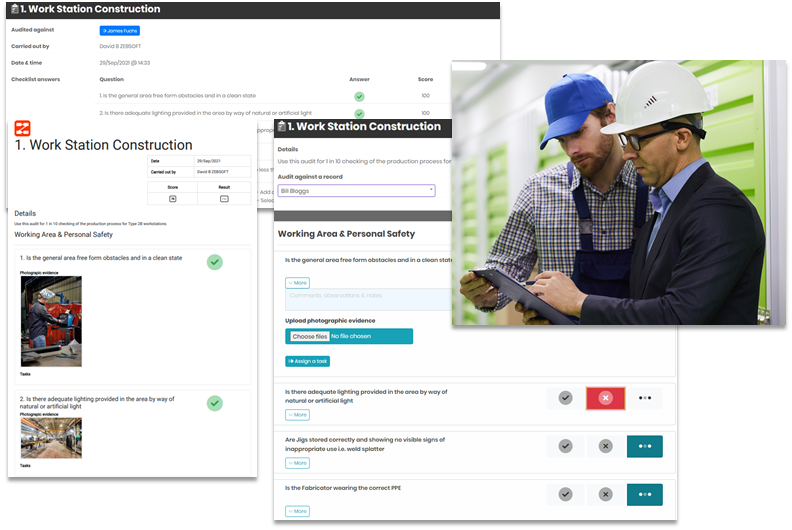 Professional compliance & product auditing and quality assurance using logical checklists:
Build comprehensive audit templates
Auditing is linked to system records for traceability
Conditional logic allows for enhanced audit information harvesting
Define an audit scoring mechanism to pass, warn or fail on a result
Simple to follow answering with scoring
Add audit detail when needed and photos to audit questions
Task generation linked to individual audit questions
Receive instant notification of the result of the audit
Dashboard audit reporting.
High level planned compliance auditing:
Configure custom compliance audit templates and schedule QMS audits for specific dates, departments and auditors.
Link Pro Check checklists to high level compliance audits to form p[art or all of the scope.
Use a table view to see which compliance audits have been planned, completed and missed, and those audits that are in need of review.
The audit schedule is broken down by department and activity audits, and can be further filtered by site.
Define the scope of the audit to be communicated to audit attendees in advance
Provides for ISO Audits that have to be conducted at planned intervals.
Professional reports with direct linking to CAP and non-conformity
Compliance audit reporting:
Compliance Audits are automatically logged in an audit and non-conformance register.
Drill down into individual audit records to examine and update a range of audit information, including:

ISO & Compliance Audit scope
ISO & Compliance Audi report
Additional evidence
Attached images and documents
ISO & Compliance Non-conformances, root causes and corrective actions
Outcome (no issues found/further action required/opportunity for improvement)
Review date
Assigned tasks
Raising CAPA & reporting ISO Non-Conformance:
Data within the audit CAPA and non-conformance register can be filtered, sorted and exported into CSV or Excel formats.
ISO & Compliance Non-conformance can be created within a planned audit
Direct raising of reactive non-conformance
Non-conformance fed by all users from feedback reporting
Checklist audits can be escalated to non-conformance
ISO & Compliance Non-conformances cannot be closed out until corrective actions (CAPA) are reviewed & effective
Compliance auditing requires a comprehensive review of the organisations ability to meet its legal & regulatory obligations. Audit reports form the primary control to evaluate the effectiveness of the organisations management system, taking into consideration the frequency of errors in any given area. Correct scoping of an audit will direct the auditor to preform reviews of critical areas such as policies and process conformity.
The compliance audit varies in complexity due to the context of an organisation and the types of processes it performs, where data is an aspect to be considered the amount of data and its location and control will also need to be audited on a regular basis.
In all cases, organizations must be able to demonstrate compliance by providing an audit trail, this trail will consist of multiple records and logs often generated within one or more management software tools, as well as internal and external audits.
The difference between an Internal and an external/3rd party compliance audit
Internal audits are carried out by employees of a company to asses and identify the overall risks to compliance and information security and to determine whether the company is following its own processes and policies. Internal audits are planned throughout the audit year and reports submitted to management to identify areas for improvement. Internal audits measure company KPI's against output and strategic risks.
External/3rd party compliance audits are formal compliance audits that are carried out by certified auditors (Normally IRCA) independently and follow a specific format that is determined based on the standard/law/compliance regulation being assessed. External audit reports measure if an organization is complying with thier own requirements and those of their given regulator/s.
An auditor's report is used by regulators and certification bodies to assess degrees of noncompliance, or to prove regulatory compliance. An external compliance auditor will often use internal audits to further evaluate compliance and regulatory risk management efforts and possible audit trails.
Compliance audits are part of the governance, risk and compliance of an organisation
Compliance auditing, either internal or external, can help a company identify weaknesses processes and lead to paths for improvement. 3rd party audits are not normally conducted to provide guidance at a compliance audit but the results can help reduce risk, and avoiding potential legal issues related to noncompliance.
Compliance programs are in a constant state of flux as existing regulations evolve and change and new regulation is implemented. Compliance auditing provides an outline of internal business processes that can be changed or improved as requirements change.