Feature Rich GRC Software
Expand your operational horizons with effective management strategy
Risk management & reporting:
Manage Political, Economic, Social, Technological, Legal, & Environmental factors easily.
Align your risk management to your organisational objectives.
Communicate the early signs of risk, validating the authenticity of information used from internal and external sources. Identify, assess, respond, and review all inputs.
Allow GRC to be transparent and inclusive by ensuring everyone knows their roles & responsibilities in the risk management process.
Enable a culture of questioning, by motivating people to participate & support the risk management function.
Improve risk management strategies and tactics and the way you view and manage ongoing risk.
Business Intelligence Reporting:
Report on whatever it is that you need to know, embedded reports or full dashboard access.
Enable BI for everyone with QuickSight Q.

Ask conversational questions of your data and use Q's ML-powered engine to receive relevant visualizations without the time consuming data preparation from authors and admins.

Perform advanced analytics with ML insights.

Discover hidden insights from your data, perform accurate forecasting and what-if analysis, or add easy-to-understand natural language narratives to dashboards by leveraging AWS' expertise in machine learning.
Control of documented information:
Misuse of documentation becomes a thing of the past, communicate documents with classified access & user signing.
Strict document control, embodying the principles of ISO27001 & ISO9001.
Complete control over your documents, creation, indexing & publishing, controlled to a high degree.
Increase profitability at business and process level through the control exercised over documents.
Private secure AWS (London UK) document storage environment for your documents.
Full digitisation, the system controls documentation only the authorised version will be in use.
Gain control over integrity, security, classification, distribution, reproduction.
Benefit from system-based document signing and management.
Total asset management:
Visibility of asset base across all operational areas. Status & condition monitoring at a glance.
Holistic knowledge asset interaction, interdependency, life cycle phases and corresponding activities.
Systematic highly structured framework allowing decisions and actions to be consistent, repeatable, and transparent.
Systemic control allows examination in context to provide the ability to optimise performance.
Risk-based consideration of performance of the asset and its potential effect on the business.
Optimal, monitoring costs, benefits, risks, and performance factors throughout the asset life cycle.
Sustainable, managing the asset through its life cycle, considering short & long term effects and activities are provided for.
Integrated, identifying interdependencies and combined effects that are working together to deliver optimal value.
A combined approach to auditing:
Fast, & Professional platforms for Governance auditing
Audits are planned and communicated to auditors, process owners and auditees.
Have visibility of the process and interdependencies during the audit.
Review allocated documentation the during audit.
Add photos and evidential documents to the audit report in real time.
Escalate to Incident & Non-Conformity management real time.
Create and manage dedicated checklist audits.
Use checklist audit results to monitor impending failure.
Report results instantaneously with senior management alerts.
Control multiple sites:
Allocate system resource to sites, control communicated information, visibility & ownership of process.
Cloud based access via private and secure AWS (London UK) servers
Control GRC communication from within the platform removing cross platform errors.
Allocate specific process and general tasks with expected completion times.
System documents are controlled & authorised centrally, no local level documentation to control.
Have evidence of communication with document signing.
System alerts generated through email and notifications
Communication of tasks & actions:
Ownership & accountability for system generated tasks maintaining links to source recording the trail of actions.
Communication is provided through strict communication control protocols.
Person to person and person to group communication defining the individual or group ownership.
Simplicity, through internally specified communication chains
Confidential, communication is internalised across all sites with private and secure AWS (London UK) environment.
Defined, task mechanism, the desired due date / recurrence is specified and notified.
Focused responses that can feed-back where elaborative information can be uploaded, reviewed and escalated.
Organisational communication can be initiated from controlled activities, identified across the system.
Monitoring of progress through dashboard and notified progress alerts.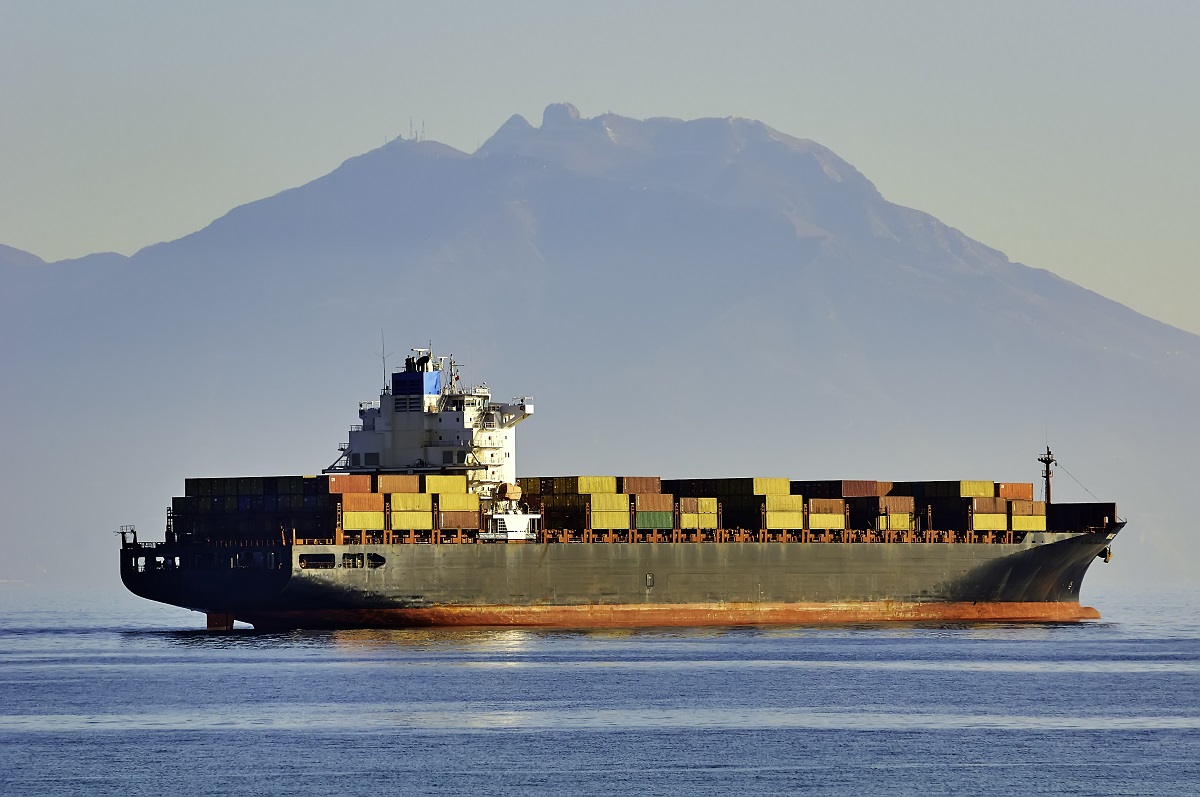 Planning for disruptive events:
Definition & testing of contingencies, react quickly to reach your predefined restore point.
Create individual contingency plans for individual and interrelated processes.
Define restore points for immediate, mid and long-term recoveries.
Link contingency plans to contingency and process instructions.
Plan your contingency tests three years in advance.
Link your tests to resource needs.
Record, analyse, review the results of tests creating corrective actions from documented results.
Link contingency to DRP
Cloud-Based: Global availability & rapid deployment.

Business Intelegence Reporting: See everything you need to know about your business

360 Degree Risk Visibility: View you risk landscape & know your risk interdependencies

Asset Management: Calibration, inspection & maintenance logs. Clear asset association.

Document Control: Misuse becomes impossible, all documents are classified, controlled & securely archived.

Multiple Sites: Allocate system resource, control communicated information with visibility & ownership of process control.

Tasks & actions: System tasks that maintain the links to source recording the actions trail.
The Evolution of Governance, Risk Management, and Compliance (GRC)
In today's rapidly evolving business landscape, effective Governance, Risk Management, and Compliance (GRC) practices have become imperative for organisations striving to maintain transparency, integrity, and sustainability. As industries navigate complex regulations and dynamic risks, a comprehensive GRC framework ensures that businesses align their operations with strategic goals, manage risks efficiently, and adhere to legal and regulatory requirements. The emergence of cloud-based GRC platforms, such as ZEBSOFT, marks a significant evolution in how organisations control these critical aspects.
The Core Tenets of GRC:
Governance: At the heart of GRC lies governance, the strategic compass that guides an organisation's decisions and actions. Effective governance establishes structured frameworks for leadership, ethical standards, and accountability. It defines roles, responsibilities, and processes, fostering a transparent environment where stakeholders can trust that decisions are aligned with the organisation's mission.
Risk Management: In an ever-changing business landscape, risks are unavoidable. Risk management, a pivotal component of GRC, involves identifying potential threats and opportunities that could impact an organisation's objectives. Through careful assessment, prioritisation, and mitigation strategies, businesses can make informed decisions that minimise negative consequences while capitalising on favourable outcomes.
Compliance: Compliance ensures that organisations operate within the boundaries of relevant laws, regulations, and industry standards. By implementing policies, monitoring adherence, and conducting audits, businesses safeguard against legal repercussions and reputational damage. Compliance fosters ethical behaviour, bolstering trust among stakeholders.
The Role of our Cloud-Based Platforms: The digital age has ushered in transformative technologies that streamline operations and enhance decision-making. ZEBSOFT's cloud-based GRC platform represents a notable stride in this direction, combining cutting-edge technology with the core principles of GRC.
Integrated Approach: ZEBSOFT's platform seamlessly integrates governance, risk management, and compliance functions. This holistic approach enables organisations to address these interconnected areas cohesively, fostering synergy and minimising silos.
Enhanced Efficiency: Leveraging the power of the cloud, ZEBSOFT's platform offers real-time collaboration, data sharing, and remote access. This not only boosts operational efficiency but also enables stakeholders to make timely decisions based on accurate and up-to-date information.
Scalability and Customisation: Cloud-based solutions provide the flexibility to scale as organisations grow. ZEBSOFT's platform can adapt to changing business needs and can be customised to cater to specific industry requirements.
Data Security and Compliance: Cloud platforms like ZEBSOFT prioritise robust security measures, ensuring that sensitive GRC data is protected. Regular updates and adherence to industry standards safeguard against potential breaches.
User-Centric Design: ZEBSOFT's user-friendly interface caters to both technical and non-technical users, promoting easy adoption and engagement across various organisational levels.
As organisations strive to navigate the complex landscape of modern business, the principles of Governance, Risk Management, and Compliance remain fundamental. Cloud-based GRC platforms, exemplified by ZEBSOFT, mark a dynamic evolution in how these principles are integrated, managed, and optimised. By harmonising governance, risk management, and compliance, organisations can ensure that their operations are aligned with their mission, resilient against risks, and in full compliance with the law. This integration empowers businesses to not only survive but thrive in an ever-changing world.
Zebra Software Limited
Head office: Booths Hall, Booths Park, Knutsford, Cheshire, WA16 8GS.
Registered office:

Riverside, Mountbatten Way, Congleton CW12 1DY, United Kingdom

Registered in England and Wales 11901161
ICO number A8778081