ZEBSOFT® is the most simple and easy to use ISO management system with ISO Accreditation Built In.
Speak to us today and find out how simple it is for you to become ISO Certified
ISO9001 – ISO14001 – ISO45001 – ISO22301 – ISO27001 and many more
Processes & Suppliers
Centralised Processes

Process aspects displayed

Suppliers & Contractors

Third party documentation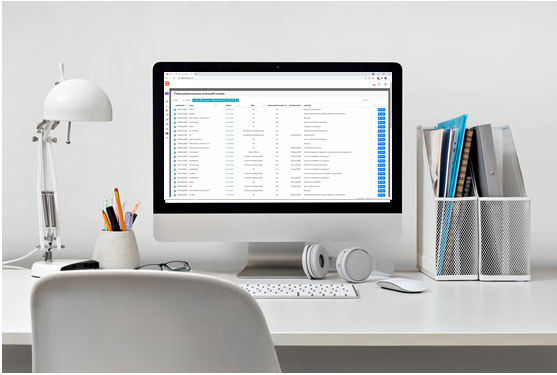 User Interface
Dashboard

Dashboard layouts

Dashboard links
Total Harmonisation
All aspects Linked

Ownership

Notification
Governance
Risk Management
Compliance
Data & Privacy
IT & Cyber Security
Third-Party Management
Training & Awareness
Monitoring & Reporting
Business continuity
Employee Lifecycle
Gain ISO Certification Quickly & Improve Your Standards Management
Be audit ready at all times by managing all your ISO standards in one platform
ZEBSOFT options include but are not limited to:
ISO9001:2015 Quality Management Systems

ISO14001:2015 Environmental Management Systems

ISO45001:2018 Occupational Health & Safety Management Systems

ISO22301:2019 Business continuity management systems

ISO27001:2022 Information security management systems
Certification, Consultancy & Implementation services are available.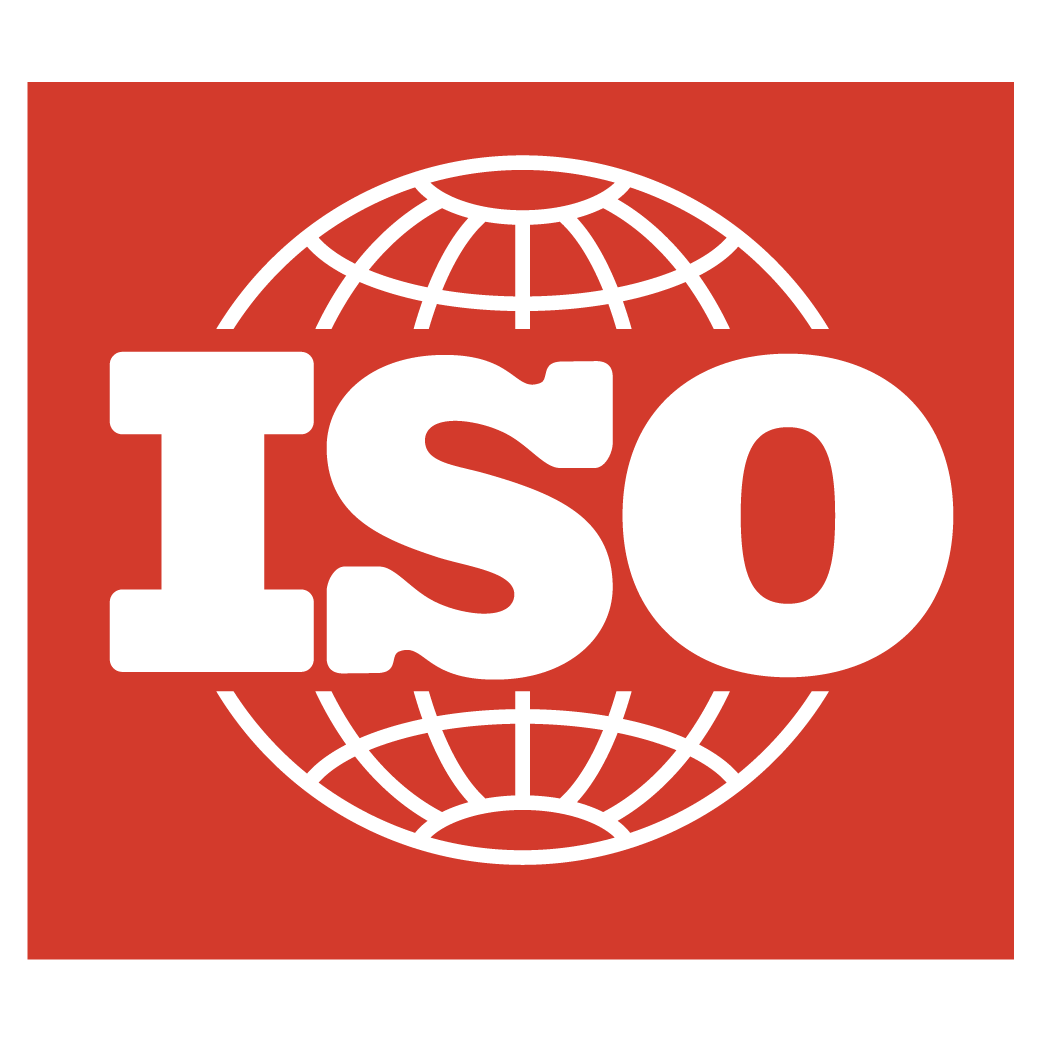 Defining the process approach for all ISO standards, suitable for any size of organisation.
Clarity & simplicity ZEBSOFT® provides all the control modules to manage complex issues in an intuitive easy to use interface.
All the below are included in the ZEBSOFT Enterprise Platform as standard:
ISO 9001 Quality Management System – QMS
ISO 1400 Environmental Management System – EMS
ISO 45001 Occupational Health & Safety Management System – OH &SMS
ISO 22301 Business Continuity Management System – BCMS
ISO 27001 Information Security Management System – ISMS
AS 9100D Aerospace System – IAQG
IATF 16949 Automotive Quality Management System – IATF
Ready for any business regardless of sector:
ISO Annex L Framework Integrated Management System

Easy & Simple ISO Standards Implementation

ISO Standards Certification
ISO Standards Consultancy
ISO System Repair & Realignment
ISO standards management
QMS, IMS, GRC
GDPR & Information security Management
Regulation & Legislation – Environmental – Health & Safety
Audit Management
Document Control
Non-Conformance & CAPA
Assets & Maintenance
ISO represents a set of international standards that provides a framework for businesses to ensure that their products and services consistently meet customer requirements and applicable regulatory requirements. If you are considering requesting certification to ISO 9001, ISO14001, ISO 45001, ISO 50001, ISO 22301, ISO 27001 here are some important things to consider:
Understand the requirements of ISO 9001 as an example: It's important to have a good understanding of the ISO 9001 standard and its requirements before requesting certification. This includes understanding the structure of the standard, the key requirements for each section, and the documentation requirements.
Identify your business processes: You will need to identify your key business processes and how they align with the requirements of ISO 9001. This will involve documenting your processes and identifying areas where you may need to make changes or improvements.
Establish a quality management system: You will need to establish a quality management system (QMS) that meets the requirements of ISO 9001. This will involve implementing policies, procedures, and controls to ensure that your products and services consistently meet customer requirements and applicable regulatory requirements.
Conduct an internal audit: Before requesting certification, you should conduct an internal audit to ensure that your QMS is functioning effectively and meeting the requirements of ISO 9001. This will involve reviewing your documentation, processes, and controls to identify areas for improvement.
Select a certification body: You will need to select a certification body to conduct an external audit and provide certification. It's important to choose a reputable and accredited certification body that has experience working with businesses in your industry.
Prepare for the external audit: You will need to prepare for the external audit by reviewing your QMS documentation and ensuring that your processes and controls are functioning effectively. You should also be prepared to provide evidence to the auditor that your QMS meets the requirements of ISO 9001.
By considering these important factors, you can help ensure that your certification to ISO 9001 is successful and that your QMS is functioning effectively to meet customer requirements and applicable regulatory requirements.
ZEBSOFT: The Future of Compliance Management in the Cloud
Welcome to a new era of compliance management! With the evolution of businesses and their growing needs, traditional spreadsheets and internal controls are rapidly becoming outdated. Enter ZEBSOFT, a comprehensive cloud-based compliance management software designed to transform the way you manage compliance. Below are compelling reasons to make the shift.
Why Choose ZEBSOFT?
Centralisation: With ZEBSOFT, all your compliance-related data finds a home in one central location, ensuring reduced redundancy and improved consistency.
Real-time Collaboration: Empower multiple stakeholders to collaborate seamlessly, improving communication and bolstering efficiency.
Automated Workflows: Say goodbye to routine tasks. ZEBSOFT handles reminders, deadlines, and streamlines workflows, cutting down on human errors.
Scalability: As your business burgeons, ZEBSOFT is right there with you, scaling without the need for major overhauls.
Regular Updates: Benefit from continuous improvements, new features, and top-notch security provisions, ensuring your software remains at the cutting edge.
Robust Security: Rest easy with advanced encryption, multi-factor authentication, and stringent security audits designed to keep your data safe.
Backup and Recovery: Protect your business from unexpected data loss with comprehensive backup and disaster recovery mechanisms.
Accessibility from Anywhere: Whether you're at the office, home, or travelling, access your compliance data whenever you need it.
Smooth Integration: ZEBSOFT plays well with your other business tools, automating data flows and minimising manual interventions.
Detailed Audit Trails: Be audit-ready with transparent records showcasing all actions, aiding in internal reviews and regulatory checks.
Customisation: Tailor ZEBSOFT to fit your unique business needs and industry nuances.
Cost Efficiency: Over time, ZEBSOFT proves to be a more cost-effective solution than maintaining countless spreadsheets and software licences.
Things to Consider
Initial Transition: While the shift is rewarding, it requires an initial investment of time and may call for some staff training.2. Dependence on Internet Access: Ensure a reliable internet connection to make the most of ZEBSOFT's capabilities.3. Recurring Costs: While brimming with features, ZEBSOFT comes with a subscription fee.4. Data Sovereignty Concerns: Be aware of where your data is stored and understand the legal ramifications.
Final Thoughts
In the evolving landscape of business management, staying ahead is crucial. ZEBSOFT offers a modern, comprehensive solution to your compliance management needs, ensuring that you're not just in the game, but leading it. Join us in pioneering the future of compliance.